About
Suzi Snyder, Ph.D., CPCC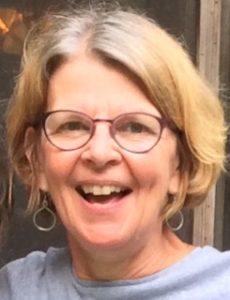 Curiosity about living a life that is authentic, meaningful and engaging has led me to new ventures, bringing innovation and creativity to my current work as a Life Energy Coach.  My expertise and certification in three areas: Life Coaching, Energy Medicine and Feng Shui, allows me to bring powerful tools to my clients that can transform their lives.  Together we explore what the changes are they want and uncover the choices open to them. Often it's not what they think! Then we find ways to overcome obstacles that they believe are keeping them from making those changes.
I serve as a catalyst for my clients;  coaching them to explore their own unique body, mind, heart and spirit, to use them all to create a life abundant in fulfillment, health and joy.  I combine my mix of skills with some powerful insight, wisdom and a sprinkle of playfulness to create some very choiceful living.
For additional information or an appointment, contact Suzi at (928) 925-8150 suzi@choicefulliving.com.
Eden Energy Medicine Classes!
 
Eden Energy Medicine at the Beach!

Foundations Classes 2017
Wilmington, North Carolina
Dates – Begins April 20, 2017
About Foundations Classes:
In the Foundations Classes you will learn and practice the fundamentals of Eden Energy Medicine (EEM). EEM is based on Donna Eden's revolutionary work on balancing and harmonizing energy systems for optimal physical, mental, emotional and spiritual well-being. Some of the topics covered in the Foundations Curriculum include: Energy Testing, The Five-Minute Daily Energy Routine, Balancing Meridians, Chakras and Radiant Circuits.
For those with no energy experience:  Learn new tools for your own health and well-being toolbox. And take away techniques you can use with family and friends!
For psychotherapists, coaches, massage therapists, nurses, doctors:  Learn numerous ways to integrate Eden Energy Medicine into your professional health care practice with improved results! 26 CEs available on request.
For those wanting to become Certified in EEM:  This is the first year of the two-year Eden Energy Medicine Certification Program!
Course Details
No prerequisites required to enroll
Four extended weekends and supervised practice over 8 months
Classes are a strong mix of demonstration & hands-on practice.
Continuing Education Credits available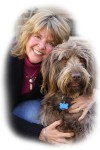 Taught by Certified EEM Teacher, and Eden Energy Medicine Clinical Practitioner, Suzi Snyder, Ph.D. Suzi's background as an educator creates the perfect combination of expertise and passion for teaching Energy Medicine! Join us for an experience filled with information, fun and practical application.
Registration: Wilmington Foundations Registration 2017
For more information about EEM & Foundations classes, contact Suzi Snyder, Ph.D. at 928-925-8150 or suzi@choicefulliving.com. It's learning plus a mini vacation!
What My Clients Say
"Combining energy medicine with coaching is simply brilliant! Suzi is masterful in the way she blends the two modalities to provide a seamless powerful experience for her clients." Florence
"She is an excellent coach and energy practitioner. She is an incredibly wise soul and has an uncanny way of just knowing things and asking great questions." Trixie
"I couldn't have healed those long deep hurts without your help." Cindy
"Thank you! Thank you! Thank you! For the counsel, for the life coaching, for the beautiful healing! Mara
"You're a miracle worker! I experienced almost no anxiety before the (medical) treatment and none during it. I cannot thank you enough." Carol