Eden Energy Medicine at the Beach!

Foundations Classes 2018
Wilmington, North Carolina
Dates – Class 1 April 26-29, Class 2 July 12-15, Class 3 Sept. 17-30, Class 4 Dec. 13-16
About Foundations Classes:
In the Foundations Classes you will learn and practice the fundamentals of Eden Energy Medicine (EEM). EEM is based on Donna Eden's revolutionary work on balancing and harmonizing energy systems for optimal physical, mental, emotional and spiritual well-being. Some of the topics covered in the Foundations Curriculum include: Energy Testing, The Five-Minute Daily Energy Routine, Balancing Meridians, Chakras and Radiant Circuits.
For those with no energy experience:  Learn new tools for your own health and well-being toolbox. And take away techniques you can use with family and friends!
For psychotherapists, coaches, massage therapists, nurses, doctors:  Learn numerous ways to integrate Eden Energy Medicine into your professional health care practice with improved results! 26 CEs available on request.
For those wanting to become Certified in EEM:  This is the first year of the two-year Eden Energy Medicine Certification Program!
Course Details
No prerequisites required to enroll
Four extended weekends and supervised practice over 8 months
Classes are a strong mix of demonstration & hands-on practice.
Continuing Education Credits available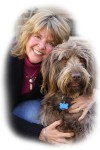 Taught by Certified EEM Teacher, and Eden Energy Medicine Advanced Practitioner, Suzi Snyder, Ph.D. Suzi's background as an educator creates the perfect combination of expertise and passion for teaching with the amazing content of Energy Medicine! Join us for an experience filled with information, fun and practical application.
Registration: Wilmington Foundations Registration 2018
For more information about EEM & Foundations classes, contact Suzi Snyder, Ph.D. at 928-925-8150 or suzi@choicefulliving.com. It's learning plus a mini vacation!