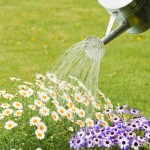 Eden Energy Medicine focuses on nine energy systems that impact our physical, mental, emotional and spiritual well-being. As a Certified Practitioner, I assess these energy systems to determine if any are out of balance or not in harmony with one another and bring them back into balance so my clients' can experience optimal health. One fabulous aspect of Energy Medicine is that you are encouraged to take your health into  your own hands by practicing the prescribed techniques at home. Incorporating Energy Medicine into your life can help boost your vitality and stamina, relieve stress & anxiety, reduce pain, sharpen your mind and memory, and enhance well-being. Is your energy balanced and keeping your body healthy?
Energy Medicine Classes:
Suzi will be teaching two sets of Energy Medicine 101 and 102 this June! These are Eden Energy Medicine Classes which she has been authorized to teach! One is is Pittsboro, NC and the other is in Wilmington, NC at McKay Healing Arts. See the information below! We hope you'll consider joining us!!!
These two classes are for you!
They are straightforward, easy, and chock full of information to help you take better care of yourself, your family and friends. EM101 and EM102 are each one-day workshops that cover many of the key topics from Donna Eden's award-winning book, Energy Medicine. The information you gain from these two classes will help you feel and be your best.
* EM101:
Introduces Eden Energy Medicine basics plus many topics that are important for self-care and healing. A quick Daily Energy Routine (just over 5 minutes) is taught that will have your energies humming in no time, plus techniques for feeling more grounded and centered are
explored. EM101 also teaches how to balance meridians, the rivers of energy that bathe and vitalize our body and it's systems.
** EM102:
Picks up where EM101 leaves off and offers important techniques for stress relief and pain management. Energy Medicine for the eyes is also covered in this class, as is substance and self- testing, an opportunity to learn what the energies flowing through your body can tell you. Just like EM101, this class is full of practice and it ends with each participant experiencing a mini-energy medicine session that balances and calms their energy.
What: Energy Medicine Classes 101 & 102!
When: Saturday, June 22 and Sunday, 23, 2013, from 10:00 – 5:30
Where: 27 Breezewood Court, Pittsboro, NC 27312
Cost: $125 per class
CE's 6 NCBTMB CE hours per workshop (available on request)
Call or Email to Register today!  Suzi Snyder, Ph.D., www.choicefulliving.com, 919-533-6052 
More Eden Energy Medicine Classes!
at Joy of Movement  Studio, 480 Hillsborough Street, Pittsboro, NC
The Power of The Five Rhythms/Elements!
at The Joy of Movement Studio at 480 Hillsborough, Pittsboro, NC 
Ever wonder why you love some seasons and dread others?  Eden Energy Medicine shows how powerful the Five Rhythms, (also know as the Five Elements) can be to your energies.  In this series of classes on the Five Rhythms:  Fall, Winter, Spring, Summer and Indian Summer (Solstice/Equinox) find ways to keep your energies balanced so you stay in optimal health. And each of us has our own preferred Rhythm!
Take all five classes or join us for the one that provides the greatest challenges for you!
$18.00 for each class or all five for $75.00. Classes are limited to 15.
For additional information contact Suzi Snyder at suzi@choicefulliving.com
Sunday, November 11, 2012, 11:30 – 1:00, Cost $18.00
The Rhythm of Fall/Metal
Fall is the rhythm of contracting and going inward. It's a time of letting go and grieving the loss of summer.
Learn to:
Boost your immune system
Balance energies to help release physical and emotional toxins
Release pent-up energy that keeps you from feeling your absolute best!

Sunday, December 2, 2012, 11:30 – 1:00, Cost $18.00
The Rhythm of Winter/Water
Winter is about cold and slow flowing energy. It's a time to pull back, conserve our energies and rest.
Learn to:
Balance energies to rid your body of toxins
Balance energies that can impact procrastination and a lack of focus
Balance energies related to isolation and stress
Boost your immune system

Sunday, March 3, 2013, 11:30 – 1:00, Cost $18.00
The Rhythm of Spring/Wood 
Spring is the rhythm of, active energy. It brings renewal, change and transformation.
Learn to:
Balance energies to release pent up anger/resentment energy
Boost your immune system
Boost flexibility to your body and mind

Sunday, June 2, 2013, 11:30 – 1:00, 18.00
The Rhythm of Summer/Fire 
Summer is the Rhythm of excitement, sunshine and joy! It brings vibrancy, playfulness and action.
Learn to:
Balance energies to help protect your heart.
Balance energies to help reduce stress.
Calm your stress response.
Boost your joy energies.

Sunday, September 8, 2013, 11:30 – 1:00, $18.00
The Rhythm of Indian Summer/Equinox/Solstice/Earth
Indian Summer is the Rhythm of ripening, harvesting and reaping the bounty of earth. It's a time of fulfillment and contentment.
Learn to:
Balance energies to relieve worry and stress.
Balance compassionate energies
Learn energetic self-care techniques
For more information about classes, contact Suzi at 919-533-6052.